Phone Number: reCAPTCHA is not working
Show Phone Number, reCAPTCHA (security code) is not working.
You are maybe using your Samsung phones build in browser, its called "Samsung Internet Browser"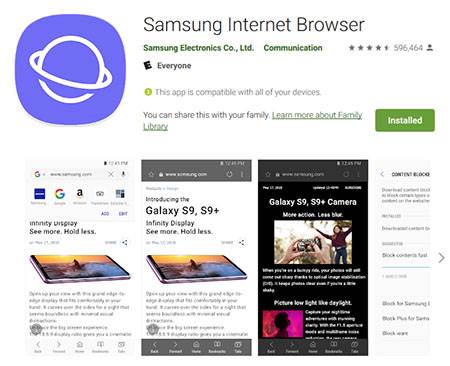 Check if you are on that browser right now, do this.
On your phone, Click, Click, scroll down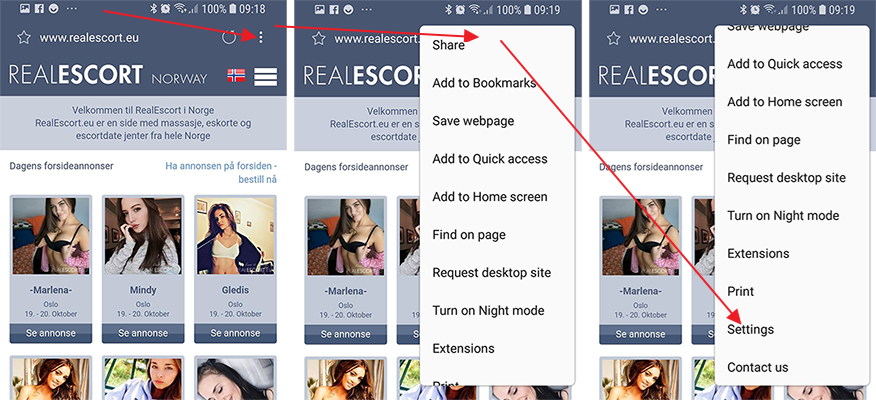 This will open, now scroll down again, it will say "Samsung Internet", if it does, then you are using it right now!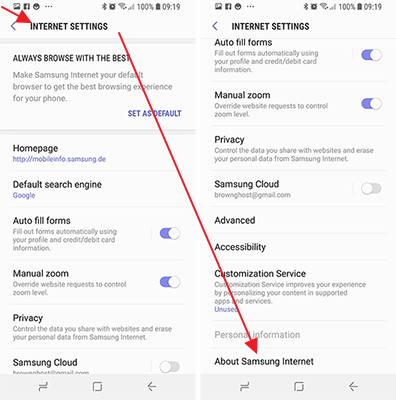 This browser "Samsung Internet Browser", don't work with google reCAPTCHA if site is NON HTTPS (we use reCAPTCHA in our phone number security system), its a Google or Samsung bug!
You need to go to google PLAY, and install Google Chrome Browser, its much better, and works perfect.
Do it now...
Download google chrome from google play.
After you install or update your google chrome browser, you need to start it from icon looks like this!
Then go to our website and test the phone number system again, now it works :o)
Still not working??, please use google chrome browser, and login to your account here on RealEscort, and write to support in your mailbox, then we will see how we can help you more.
---